Lady Jane Mango Recipe
Mango Upside Down Cake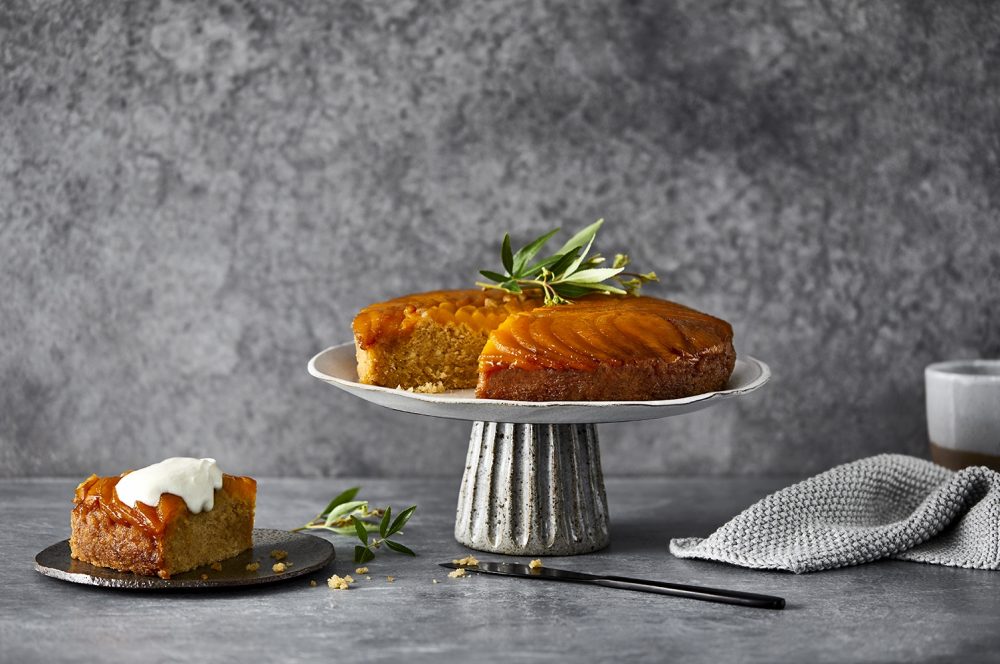 CARAMEL & FRUIT TOPPING

75g butter
1/3 cup brown sugar
1-2 Lady Jane mangoes, seed and skin removed, either cut into small cubes or thinly sliced
CAKE
125g butter
3/4 cup brown sugar
2 eggs
1 tsp vanilla essence
1 1/4 cups self raising flour, sifted
1/2 cup plain flour, sifted
1/2 cup milk
Preheat oven to 180⁰C. Grease a 20cm round cake tin.
For the caramel and fruit topping: Place the butter and sugar into a bowl and mix together with fingers to form a crumble texture. Place into the bottom of prepared cake tin and press to form an even layer. Scatter the mango pieces evenly all over the sugar and butter crumble.
For the cake: With a mixer on high combine the butter and sugar until creamy.

Add eggs one at a time waiting until mixture becomes creamy again before adding the next. Add the vanilla and mix.
Reduce the speed to slow to medium then add flour, and lastly the milk. Mix until combined and smooth (but don't overwork the mixture).
Pour cake batter evenly over the mango crumble. Bake for 1 hour or until cake is cooked.
Serve warm with cream, vanilla ice cream or vanilla yoghurt.