Lady Jane Mango Recipe
Sriracha & Mango Chicken Drumsticks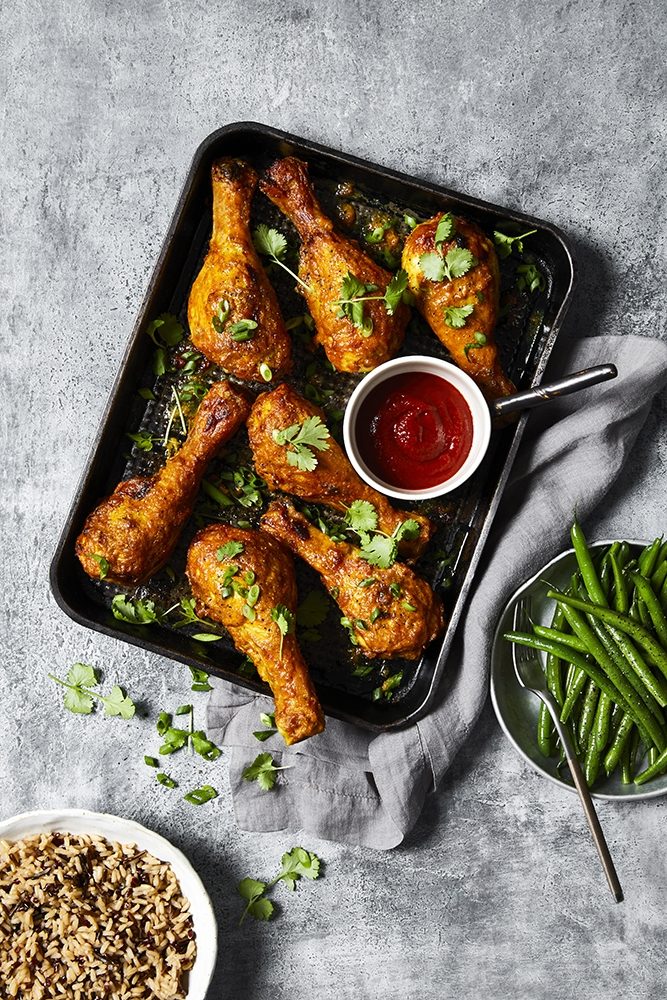 6-8 Chicken Drumsticks
Light olive oil for cooking
CHICKEN MARINADE
5 garlic cloves

Approx 4cm knob of ginger
1 lime juiced
2 tsp cumin
2 tsp ground coriander
1 tsp turmeric
Salt to taste
MANGO GLAZE

1 Lady Jane mango peeled, seed removed and pureed
2 Tbsp sriracha
1 Tbsp coconut sugar
Salt to taste
Combine marinade ingredients in a food processor or with a mortar and pestle. Coat the chicken with the marinade in a non-reactive bowl. Refrigerate overnight or for at least two hours (the longer the chicken marinates the better the flavour).
In a small bowl combine all mango glaze ingredients and set aside.
Pre-heat oven to bake at 200⁰C.
Heat oil in a heavy based pan. Brown the chicken drumstick pieces then place into a baking dish. Roast the chicken for 35-40 minutes until golden turning over every 10-15 minutes for even cooking. Brush glaze over evenly and roast for another 10-15 minutes until the glaze has browned and slightly crusted over and juices are clear.
Serve with coriander leaves and sliced spring onions scattered over. Suitable side dishes are jasmine or basmati rice and steamed green beans.